Buying furniture is an investment and as trends come and go, it can be difficult to select styles that are going to work in your home long term. Industry terminology can become overwhelming and especially if you're crafting a custom piece, it can feel like there are too many decisions to make. I have been handcrafting hardwood furniture for the better part of my life and I have a few tips to share with you to ensure that your next furniture buying experience is a success.
Solid Wood: What Does it Mean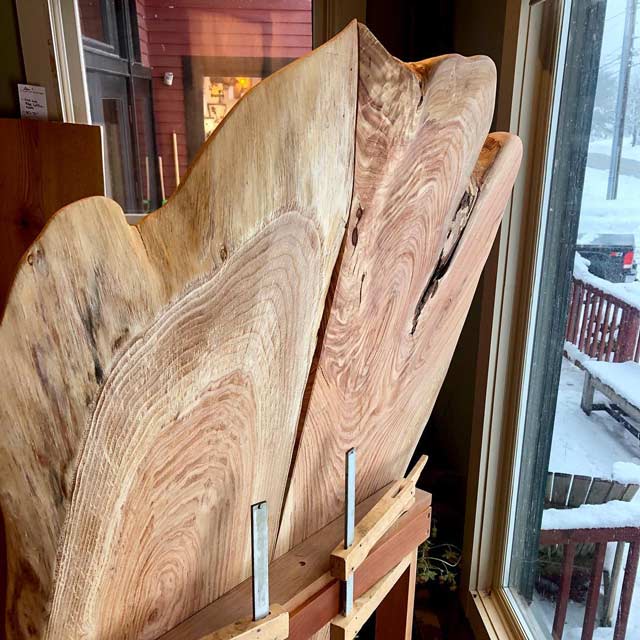 Wooden furniture can be made in a variety of colors, grains, and qualities. Hardwoods like maple or cherry are preferred in furniture over softer woods like pine or spruce. Not only do Hardwoods have an exquisite appearance, but are far more durable as furniture items. When a piece of furniture is labeled "solid wood" this does not guarantee exceptional quality. Some pieces may have an exterior of hardwood, but the interior is less desirable. If you're not sure, be sure to ask. You can certainly choose to buy a piece with compressed wood, particleboard, or veneers, just make sure you know upfront what you are truly getting and what these differences might mean for the quality and durability of your furniture.
Wood Finish: What to Know
It takes time to get a smooth, lasting finish on a piece of hardwood furniture. You'll want to talk to the furniture maker to be sure that the products used are waterproof, environmentally conscious, and can withstand spills from citrus, coffee, and red wine. Be sure to ask about upkeep. What do you need to do to keep the hardwood looking just as beautiful as the day you place it in your home?
Joinery Methods: The Crystal Ball
The way a piece of furniture is joined together is the best trick in the book to inspect the quality. We say it's like looking in a crystal ball because there is a direct link to the way a piece is joined together and how long you can expect it to last. If you see staples or globs of glue where two pieces meet, you can expect a very short life for that item. If you're looking for durable furniture, you want a dovetail joint or a mortise and tenon joint. A Dovetail is formed by two pieces being joined together across their width at right angles. The angular design is stunning to look at and is virtually impossible to separate even without adding glue or screws. A mortise and tenon adds strength and demonstrates exceptional craftsmanship. The tenon is a wood extension that fits into a deep groove, the mortise, and is then glued or pinned in place.
Drawer Guides: A Dead Giveaway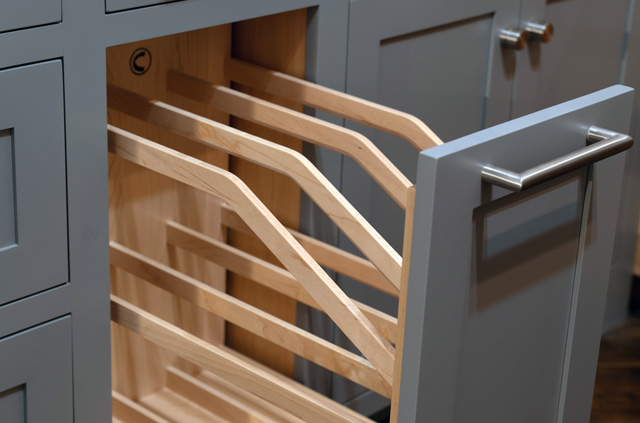 One of the fastest ways to determine the quality of a piece of hardwood furniture is to test the drawers. Now, not all pieces will have drawers, but if they do you should look for a gentle open and close. Ideally, there would even be some pieces in place to allow for a slow and gentle close. That built-in "stop" says a lot about the care, quality, and longevity of the furniture.
The Back Panel: Quality or Cutting Costs
The back of your piece is not likely to be seen, particularly if it is a hutch, bookcase, or other items that will spend its time resting flat against a wall. That back panel is one way to tell if costs are being cut, and with those costs, if quality is being cut as well. While you may not be able to see that back panel, it is important to support the piece. It should be attached with screws and nails, not the dreaded staples! Again, it's all about identifying short cuts in the craftsmanship.
The Legs: No Wobbles Please
A wobbly chair is an unsafe chair. The same can be said for tables, desks, or other legged pieces. Turn the chair over and take a look at how they are joined to the seat. Everything we talked about above in the Joinery method section comes back into play here. You don't want to see globs of glue, but rather the strong joinery options that don't wobble when you pull on them.
Shelf Support: Real-Life Applications
When you look at a piece in a showroom, it likely isn't holding much weight. A chair needs to hold people, bookshelves need to support multiple items, dining tables can host a full feast, and so on. Be sure to look for corner blocking, small wooden block glued in corners to enhance strength.
Recapping Hardwood Furniture
Remember, furniture is an investment. Think about the life you want from each piece of furniture and be sure that not only does it look great now, but it will continue to function over a great period of time. Trusted craftsmen will be able to answer questions about the items mentioned above and point out all of the details. You want to buy future family heirlooms, not a chair destined for the free pile of a yard sale.