Treat yourself to fine hardwood furniture handmade by a master craftsman to your every detail. We create heirloom quality in every one-of-a-kind piece-signed, dated, and marked with your family name. For one-piece, a set, or more for your home or business – ClearLake Furniture is unmatched for exceptional quality and personal service.
Our custom hardwood furniture is handcrafted using a vast assortment of materials, techniques, finishes, and edge styles. Listed here are some of our most popular products and styles to give you an idea of what you envision in your own custom furniture design.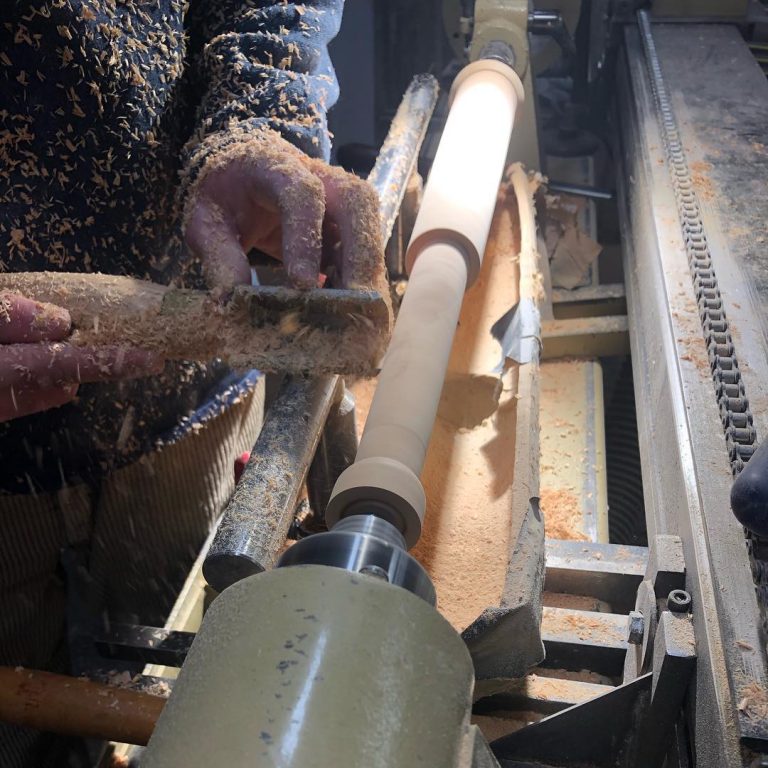 Glass tops are available in the following edge styles. Edge styles shown are approximately 1/2″.
Glass tops for CONSOLE TABLES, SIDE TABLES, and COFFEE TABLES are 1/2″ thick.
Glass tops for Dining Tables are 3/4″ thick. Call for a price quote.
NOTE: Glass is NOT tempered. There is an upcharge if you prefer your glass tempered.
Granite tops are available in the following edge styles and are 11/4″ thick.
Edge styles shown are approximately 11/4″.
Wood tops are available in the following edge styles and thicknesses. Edge styles shown are approximately 3/4″.
Our standard wood tops are 3/4″ thick.
Upcharges may apply for wood top thicknesses exceeding 1 ¼".
Live Edge work consists of leaving the natural edge on at least one side of a furniture piece. Rather than clean, geometric lines of traditional furniture, live edge shows off the natural beauty and lines of the tree itself. Characteristics including knots and cracks are often left in the wood for added feature and style.
There are many options when it comes to designing your live edge table, including wood species, cut, color, finish, and more.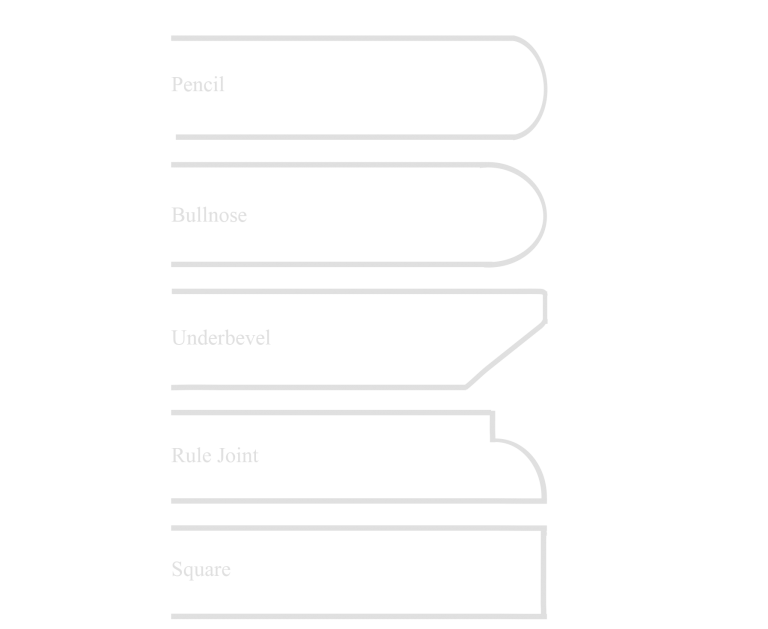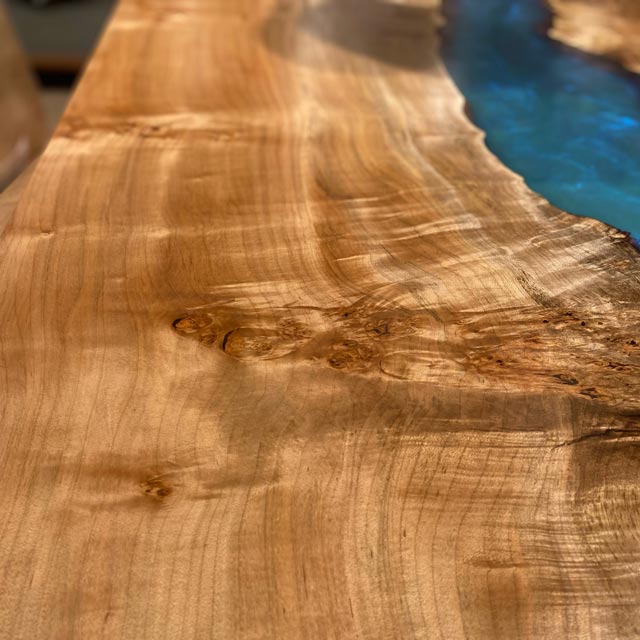 Catalyzed Urethane Finish
There are three major things to think about when deciding on a finish: durability, looks, and maintenance. The catalyzed urethane finish is the most durable and needs the least amount of maintenance. However, it is harder to repair if it does get damaged.
It is a non-yellowing finish, allowing the hardwoods to retain their natural color.
Oil finish, on the other hand, is the most beautiful. It goes into the wood instead of staying on top and more naturally shows the beauty of the wood. It does, however, need yearly maintenance. When there is damage to the piece, oil is very easy to repair in your home.
Our boiled linseed oil finish penetrates the wood and allows the beauty of the wood to show through. It is not water-resistant.
We use 1/2 to 3/4-inch glass thickness in your choice of beveled, rounded, or flat polished edge.
Available in a spectrum of natural colors and grains, including many that are mined here in Vermont.
Known for its durability and beauty, granite is a popular choice for tabletops and comes in a wide array of colors, from pale white to the deepest black. We have added a unique type of granite to your choices:
As an inlay or the full top, slate provides a durable surface with natural beauty.
A pourable, self-leveling two-part resin system that is glassy and 100% waterproof. It has excellent resistance to scratches, stains, and yellowing.