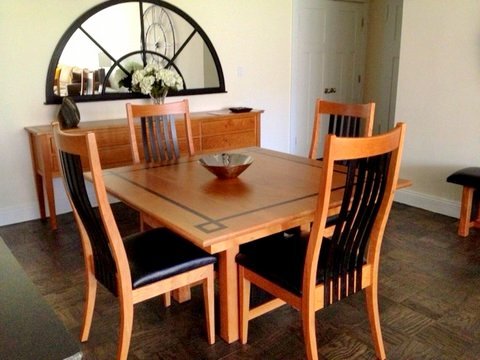 Because You Might Already Have a Toaster
Your loved ones can contribute to a larger and meaningful gift to commemorate a big step in life. We'll help coordinate so you receive a piece or collection you'll love and lasting memories of the special people who wished you the best.
Creating custom and quality furniture is always a special process, and it means even more when your loved ones get to be a part of it.